Muscle wasting market forecast
The muscle wasting disease market is enormous.  In fact, the prevalence of muscle wasting is growing world-wide as 1% of the population is estimated to be cachexic and 2% precachexic. These numbers actually underestimate the true market size and do not include many notable disease indications yet there are currently no treatments for muscle wasting.  This illustrates an unprecedented market demand.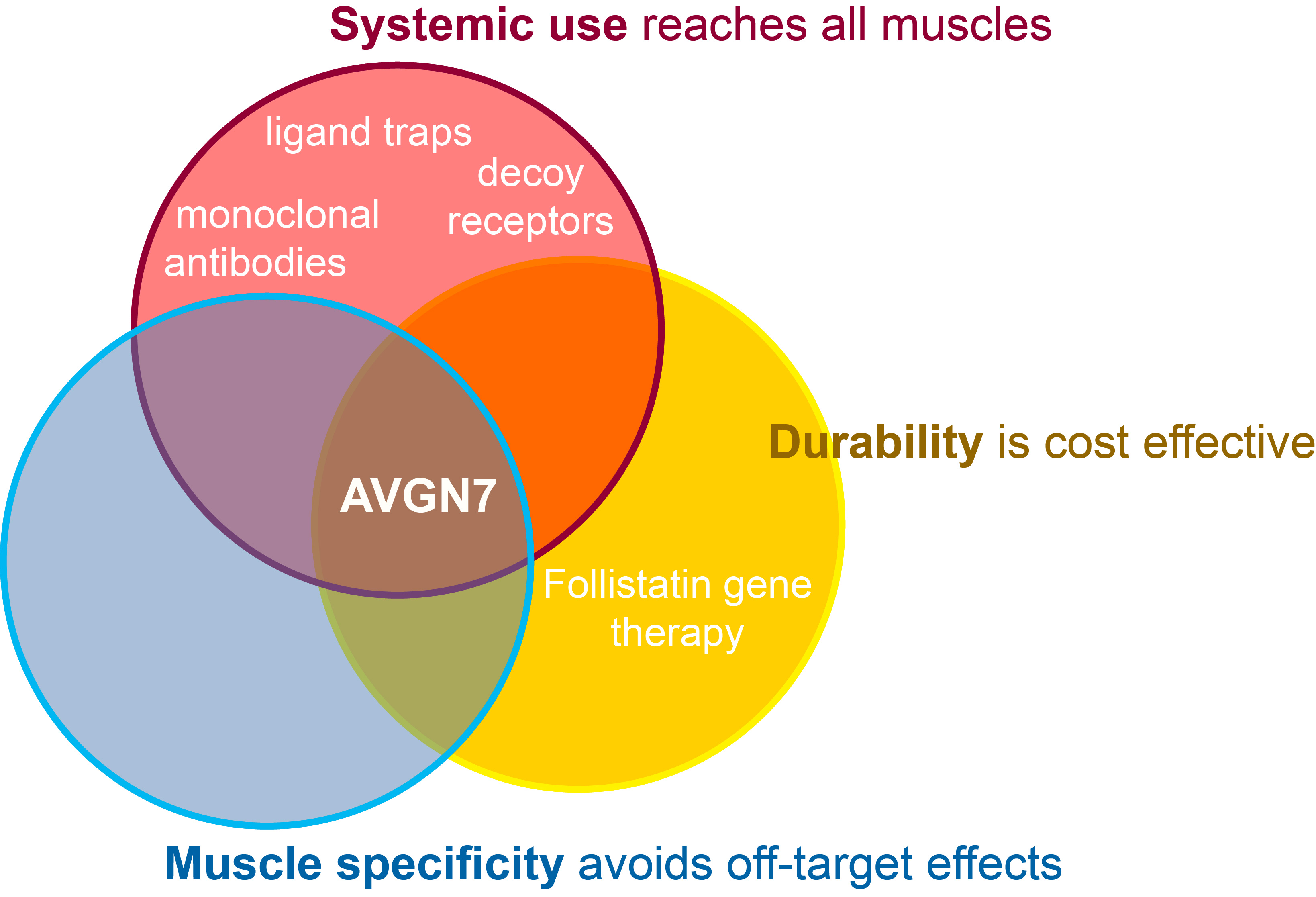 Competitive advantages of AVGN7: flexibility, durability & specificity

Of the many "myostatin-attenuating" therapeutics in development, AVGN7 is the only one that can be effectively used systemically or locally, that provides durable maintenance of muscle mass and function and that is truly muscle-specific.
Gene therapy

The recent market entry of IMLYGIC (Amgen), KYMRIAH (Novartis), LUXTURNA (Spark Therapeutics) and YESCARTA (Kite Pharma) represent the tip of the gene therapy iceberg. Many more gene therapeutics are in development and are fueling remarkable growth.
Such advances are enabling as smaller companies need not reinvent the wheel. They also lesson the regulatory burden and recruit investors to a thriving market.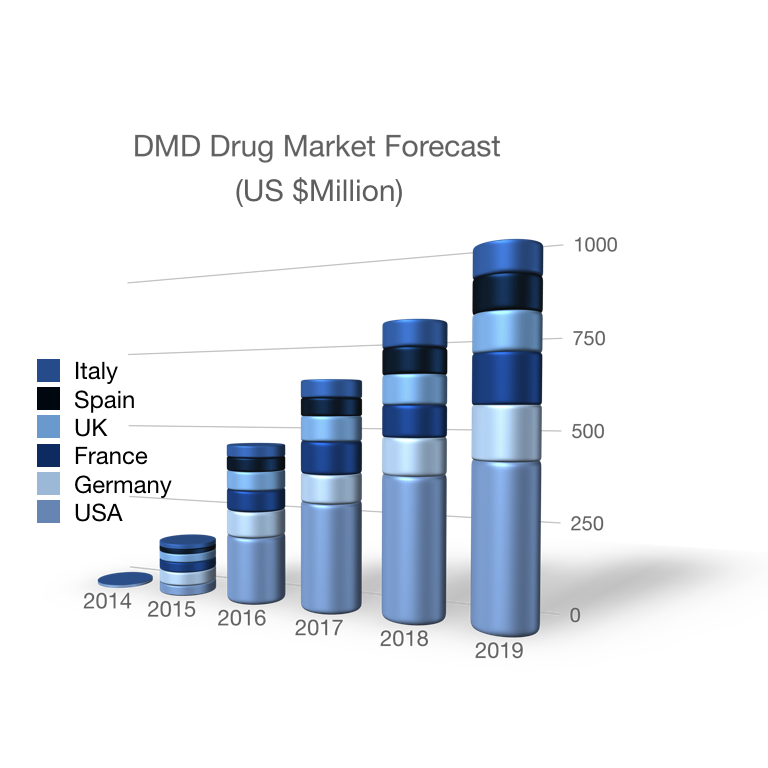 Muscular dystrophies & myopathies

Recent technological advances and changes in federal regulations to expedite orphan drug development have fueled a resurgence in the global muscular dystrophy and myopathy drug market. Indeed, the Duchenne muscular dystrophy market is growing by ~160% and recently eclipsed $1 billion. Parallel growth in related markets (e.g. inclusion body myositis) is expected thanks to emerging therapeutics like AVGN7 and to novel combinatorial approaches.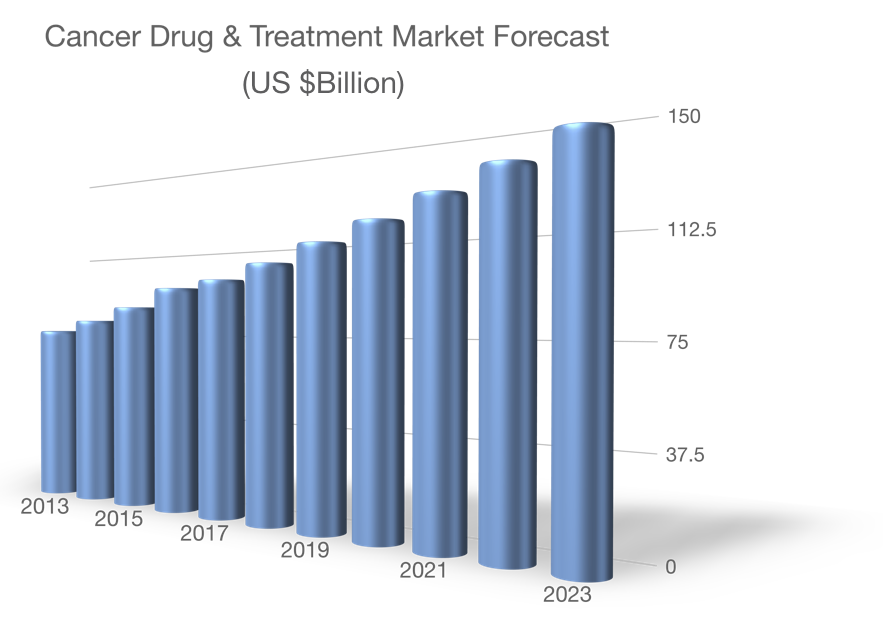 Cancer cachexia
Muscle wasting negatively impacts patient management, treatment costs, drug responsiveness and quality of life. It also causes mortality. The cancer drug and treatment market continues to grow aggressively despite the lack of muscle enhancing drugs. In fact, growth modeling suggests that AVGN7 could generate $1-8B of revenue over 5 years.
Corporate & investor relations

Investment information can be obtained by email (see below).  This includes an executive summary, a detailed business plan and various investment documents for firms and/or individuals. Potential corporate partnerships are also sought for all geographies.  Interested parties can use the email address below to contact AAVogen's CBO, Heather Hsu, or Director of Business Development, Jade Brown (see About Us).